Free Ride Equestrian
Define Hybrid Full Seat in Mahogany
Meet our newest design. The Define Hybrid is a breech legging crossover. The Smooth lines and sleek design create a polished look and ultimate comfort in the saddle.  Mid waist with no zipper, no snaps, smooth front waist line, and our embellished belt loops create a stunning look.  
Define Full Seat breeches are made of the most luxurious, silky smooth material to meet the highest requirements of comfort & design. These are sleek chic and sure to be your new favorite breeches.  
Mahogany (burgundy/ brown) with silver logo, durable mesh ventilated calf & faux zipper for unbeatable comfort and smooth front. 
2 large pockets, one on each hip. 

Four way stretch non-see thru fabric that provides outstanding durability, support, and feel.
Custom Free Ride Equestrian Full seat silicone grip system
Ventilated mesh lining at the ankle provides superior comfort under riding boots and socks.
Complete with secure cell phone pocket 
Customer Reviews
Write a Review
Ask a Question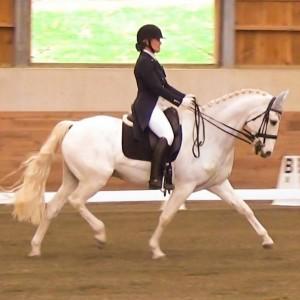 AJ
08/25/2021
Alix J.
Best Summer Breeches - Third Pair
Love the Free Ride hybrid breech. Super comfy - thin and cool but do not show every bump (at least in the dark colors - have not tried white). I have Mahogany, Teal Green and Black and I think the mahogany are my favorite. Prefer the hybrid to the zip breech - they're so stretchy you really don't need the snap and zipper. Belt loops are perfect for a wide C4.
08/21/2021
Christina P.

United States
Obsessed.
I can't wait to collect the hybrid breeches in all the colors!
08/13/2021
Brynja G.

United States
Where have these been all my life ?!
The best of both worlds !!! Can't wait to add more to my collection. The hybrid is definitely my new favorite. Well done :)
08/06/2021
Kacie H.

United States
Cute and comfy
My favorite breeches, I have almost every color and the mahogany is beautiful and flattering! I wear these all day to ride, groom, muck, etc. and they keep me comfortable even in TX heat!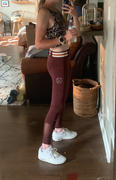 08/12/2021
Free Ride Equestrian
Thank you so much for taking the time to write a review! Love them on you!!
07/29/2021
Michele C.

Canada
Hybrid breech in Mahogany
Excellent! I also have the white hybrid breech and these 2 pairs are one of my favs for summer!!! Light, snug but doesn't have that tight feel. Love them!